HERE IS THE FISA MEMO! READ THE PROOF THAT A MASSIVE CONSPIRACY ACTUALLY DID EXIST!
Posted on Friday 02 February 2018, - - NEWS - Permalink
SHARE THIS NEWS ON SOCIAL MEDIA:
HERE IS THE FISA MEMO!
By Dan Austin
What Does It Prove?
This document proves that the Obama Administration used State and Federal agencies to order and operate hit-jobs against American taxpaying natural-born citizens as revenge, vendetta and retribution for having either opposing ideological views or for reporting criminal corruption in the Administration. This is one of many thousands of documents which also confirm the charges of the "revenge-culture" of the Obama Administration. This is supported by thousands of eye witness testimonies from citizens who experienced these vendetta attacks.
Federal law enforcement, the United States Congress and the highest level investigators in the U.S., and abroad, have documented (per the "FISA Memo", Congressional Reports and federal employee testimony) and proven the fact that the Obama Administration regularly engaged in the operation of retribution, vendetta and reprisal campaigns known as "hit-jobs" against domestic natural born U.S. citizen resident taxpayers. The Federal Court, in at least one previous court case, has ruled that public citizens were the victims and targets of a number of these attacks designed to inflict permanent medical, emotional, character assassination, brand negation, economic and career damage.
These were state-sponsored illegal retributions engaged in by State and Federal agencies because by Obama Administration White House executives and financiers.
The methods, tactics, techniques, methodologies and history-of-use of these political attack methods have been documented in the Snowden and Wikileaks to have been developed by the CIA and Russian FSB and then migrated to use against domestic citizens.
Stratfor, Black Cube, Fusion GPS, Gawker Media, Gizmodo Media, Google, Think Progress, Media Matters and In-Q-Tel are some of the contractors that accepted government funds to engage in these attacks against citizens as documented in FBI, Congressional, FISA Court oversight reports and investigative news reports. Millions of pages of documents have been provided to Congress, proving these facts, and those documents are also available to those parties reviewing this statement in order to prove the veracity of the assertions in this statement.

Obama and Clinton Administration officials and their corrupt Silicon Valley financiers used taxpayer resources to operate vendetta's, reprisals, cover-ups, character assassinations, black-lists, hackings, employment blockades, stonewalling and retribution campaigns against taxpaying, U.S. born, domestic citizens who reported Department of Energy, EPA, DOT and SEC crimes engaged in by Obama executives in order to personally benefit from insider trading schemes they had established using their public office positions.

Why is this document significant?

The shocking revelations in this overview memo prove that the worst-case scenario for political corruption was actually being undertaken by the Obama Administration. The highest level public officials are proven to have engaged in criminal malfeasance, for personal political gain and private profiteering, at the expense of EVERY American citizen and at the expense of the flag of the United States of America. Obama instructed FBI, DOJ, DOE, EPA, FTC and SEC officials to break the law and operate vendetta's, reprisals, cover-ups, character assassinations, black-lists, hackings, employment blockades, stonewalling and retribution campaigns against taxpaying, U.S. born, domestic citizens using taxpayer funded resources.

The memo reveals that all of the elements of a bad Hollywood B-Spy movie were actually used, with intent, by Barack Obama in order to cover-up the crimes and corruption of his staff and his Silicon Valley financiers. Per Byron York:

"

The House Intelligence Committee has released its controversial memo outlining alleged abuses of secret surveillance by the FBI and Justice Department in the Trump-Russia investigation. Here are some key points:
* The Steele dossier formed an essential part of the initial and all three renewal FISA applications against Carter Page.
* Andrew McCabe confirmed that no FISA warrant would have been sought from the FISA Court without the Steele dossier information.
* The political origins of the Steele dossier were known to senior DOJ and FBI officials, but excluded from the FISA applications.
* DOJ official Bruce Ohr met with Steele beginning in the summer of 2016 and relayed to DOJ information about Steele's bias. Steele told Ohr that he, Steele, was desperate that Donald Trump not get elected president and was passionate about him not becoming president.
The FBI and Justice Department mounted a monthslong effort to keep the information outlined in the memo out of the House Intelligence Committee's hands. Only the threat of contempt charges and other forms of pressure forced the FBI and Justice to give up the material.
Once Intelligence Committee leaders and staff compiled some of that information into the memo, the FBI and Justice Department, supported by Capitol Hill Democrats, mounted a ferocious campaign of opposition, saying release of the memo would endanger national security and the rule of law.
But Intelligence Committee Chairman Devin Nunes never wavered in his determination to make the information available to the public. President Trump agreed, and, as required by House rules, gave his approval for release.
Finally, the memo released today does not represent the sum total of what House investigators have learned in their review of the FBI and Justice Department Trump-Russia investigation. That means the fight over the memo could be replayed in the future when the Intelligence Committee decides to release more information."
Kiwi Sue has revealed" Rod Rosenstein's wife Lisa Barsoomian works for R. Craig Lawrence, an attorney who has represented Robert Mueller 3 times, James Comey 5 times, Barack Obama 45 times, Bill Clinton 40 times, and Hillary Clinton 17 times between 1991 and 2017 (http://Pacer.gov )#qanon News #Politics #FisaMemo #SwampCreatures"
Theis the text of the memo which has much more incriminating detail elaboration in the larger report that it is based on and in additional reports provided to Congress, which verify the illicit vendetta's engaged in by the Obama Administration: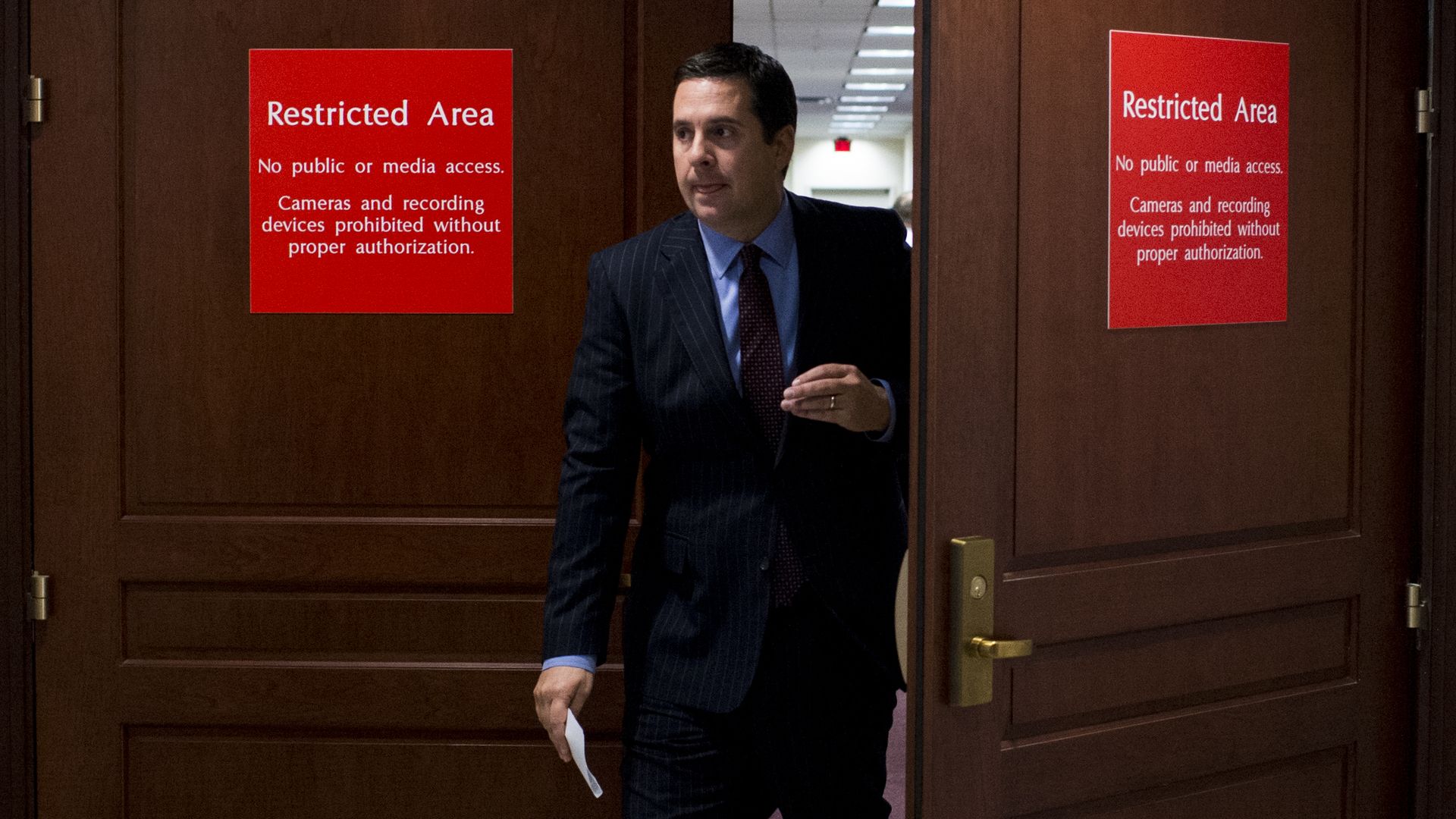 President Trump has approved the release, without redactions, of the classified Nunes memo on alleged FISA abuses, a White House official told Axios. The release was vehemently opposed by the intelligence community, with the FBI issuing a rare public statement to express its "grave concerns about material omissions of fact that fundamentally impact the memo's accuracy."
Read the memo here:
In case the embed above is down: Here's a backup link to the memo.
SHARE THIS NEWS ON SOCIAL MEDIA:
No attachment
---