Taxpayers Are Paying Millions to Keep This Failing Crony Corruption Google Solar Company Afloat
By nhji8jHT44Fooophn on -, - - NEWS - Permalink
SHARE THIS NEWS ON SOCIAL MEDIA:
IVANPAH DATE RAPED AMERICA
Taxpayers Are Paying Millions to Keep This Failing Crony Corruption Google Solar Company Afloat
The Ivanpah solar plant in the Mojave Desert in California was facing closure due to underperformance and high cost, but the California Public Utilities Commission (PUC) has decided to grant the federally-backed plant an extension. Ivanpah now has until the end of July to show an improvement in performance, and the PUC is not disclosing how much this will cost taxpayers.
The California Public Utilities Commission subsequently refused to disclose how much the deal would cost state ratepayers. The PUC's Office of Ratepayer Advocates stood with other consumer groups who argued "customers should no longer pay for costs associated" with Ivanpah, according to a PUC decision.

The PUC dismissed the ratepayer advocate's concerns and approved PG&E's plan to throw Ivanpah a lifeline, though the utility regulator wrote the "[a]ctual costs of the Forbearance Agreements are confidential at this time."
The Ivanpah solar plant had received $1.2 billion from the Obama administration in 2011, before it officially opened in 2014. At it's opening, Department of Energy Secretary Ernest Moniz lauded it:
"This project speaks for itself. Just look at the 170,000 shining heliostat mirrors and the three towers that would dwarf the Statue of Liberty. Ivanpah is the largest solar thermal energy facility in the world with 392 MW of capacity — meaning it can produce enough renewable electricity to power nearly 100,000 homes."
The problem with the solar plant, however, was that it continued to underperform compared with what it was contractually obligated to produce for Pacific Gas and Electric (PG&E).
In addition, the cost was so high for it to underproduce electricity that it had to ask for an additional half a billion dollars in federal grant money just to keep it afloat and help pay off its $1.6 billion loan. The Daily Caller reported:
The plant only generated 45 percent of expected power in 2014 and only 68 percent in 2015, according to government data.

And it does all this at a cost of $200 per megawatt hour — nearly six times the cost of electricity from natural gas-fired power plants. Interestingly enough, Ivanpah uses natural gas to supplement its solar production.

These disappointing results at high prices could be the solar plant's undoing. California Energy Commission regulators hoped the plant would help the state get 33 percent of its electricity from green sources, but now the plant could be shut down for not meeting its production promises.
Ivanpah's managers blamed the plant's underproduction on the weather, saying that they've had to deal with a 9-percent drop in sunshine, which has apparently translated into a 32-percent drop in production.
The solar panels are using the sunshine not to be directly converted into electricity, but to boil water in order to power conventional turbines. It burns natural gas about four and a half hours each morning just to get warmed up, which according to David Kreutzer with the Heritage Foundation, "would be enough to generate over one quarter of the power actually produced from the solar energy."
The $2.2 billion Ivanpah solar-thermal power plant in California and other high-tech solar projects aren't ... High-Tech Solar Projects Fail to Deliver

https://www.wsj.com/articles/high-tech-solar-projects-fail-to...
The Ivanpah Solar Electric Generating ... The Trump campaign's website suggests southwest Virginia has absorbed "the brunt of the failed and misguided ...

https://wattsupwiththat.com/2016/03/17/fail-ivanpah-solar-power-plant...
Ivanpah, the world's largest solar plant, is a glittering sea of mirrors that concentrate sunlight into three blindingly bright towers. Too bad it's so expensive.

https://www.wired.com/2016/05/huge-solar-plant-caught-fire-that...
Dissecting the Failure. Rather than focusing on the poor performance of the Ivanpah, ... Jakuba takes a look at the numbers: Central Station Solar: Ivanpah Fail.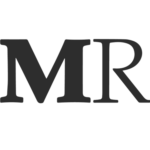 https://www.masterresource.org/ivanpah-solar-plant/ivanpah-solar-fail/
Could California's massive Ivanpah ... has riled environmentalists by killing thousands of birds, many of which are burned to death — and has so far failed ...

https://www.marketwatch.com/story/could-californias-massive-ivanpah-s...
To minimize water use in the desert — and in a drought-prone state — Ivanpah scored big points with regulators and ... success or failure?

https://www.greenbiz.com/blog/2014/02/19/largest-solar-thermal-pla...
Canceled solar thermal projects are likely to mean the technology's future is dim in the U.S., so companies are looking overseas. When it first came online in late 2013, the massive Ivanpahconcentrated solar power plant in the California desert looked like the possible future of renewable energy ... https://www.technologyreview.com/s/601083/ivanpahs-problems-could-signal-t...
More Problems for CSP: Ivanpah Solar Plant Falling Short of Expected Electricity Production

https://www.greentechmedia.com/articles/read/ivanpah-solar-plant-falling...
Ivanpah, a federally backed solar project in the California desert, isn't producing the electricity it is contractually required to deliver, and it may be forced to shut down if it doesn't receive a break from California regulators.

https://www.wsj.com/articles/ivanpah-solar-plant-may-be-force...
The Ivanpah Solar Electric Generating System is a concentrated solar thermal plant in the Mojave Desert.It is located at the base of Clark Mountain in California, across the state line from Primm, Nevada.
https://en.wikipedia.org/wiki/Ivanpah_Solar_Power_Facility
Last week we reported that the Ivanpah solar power plant might be forced to close if it ... in which he utterly failed to mention its massive production ...

https://wattsupwiththat.com/2016/03/21/failing-ivanpah-solar-power-pl...
Despite its struggles, it's too early to declare Ivanpah a failure.

energydigital.com/renewable-energy/no-ivanpah-solar-power-p...
The Hockey Schtick blog specializes in summarizing scientific papers that have a sceptical leaning. A couple of days ago it posted about the World's largest solar energy plant applying for a $539million federal grant to help pay off a $1.5 billion federal loan.

https://manicbeancounter.com/2014/11/10/ivanpah-392mw-solar-plant-a-gr...
Ivanpah solar plant, built to limit greenhouse gases, is burning more natural gas
https://www.pe.com/2017/01/23/ivanpah-solar-plant-built-to-l...
High-tech solar projects fail to deliver ... The $2.2 billion Ivanpah solar power project in California's Mojave Desert is supposed to be generating more than a ...

https://www.marketwatch.com/story/high-tech-solar-projects-fail-to-de...
Fire took out one of Ivanpah's 3 towers, ... Errant concentrated sunbeam starts fire at solar ... noting that it had failed to deliver the amount of electricity it ...

https://arstechnica.com/science/2016/05/heat-from-misaligned-mirr...
The Ivanpah solar power plant in California is the largest and first electric ... "We will have failed as a company if the last project we built was at ...

https://www.nytimes.com/2014/02/14/business/energy-environment/a-...
The BrightSource Ivanpah Solar Electric Generating Facility uses 1.4 billion cubic feet of natural gas a year.
breitbart.com/california/2017/01/23/solar-inconvenient-...
How a $2.2 Billion Solar Plant Became a Money Pit ... The disappointing production from Ivanpah, combined with other failed solar technologies, ...

https://www.fool.com/investing/general/2016/04/02/how-a-22-bil...
The Ivanpah Solar Electric Power Plant is the world's largest solar electricity plant. (DailyTech) In May 2012 Barack Obama highlighted the Ivanpah Solar Plant in his Weekly Address.

thegatewaypundit.com/2014/11/obamas-1-6-billion-dollar-ivanpah...
John Podesta Opens Keystone Can Of Worms
by Tina Casey
---
Advocates for the controversial Keystone XL tar sands oil pipeline got a roller coaster of a ride this week when the White House announced the appointment of well known Keystone opponent John Podesta to be White House counselor, only to follow up with an indication that Podesta would recuse himself from the review process for the project. Well, it might be a little too soon to pop the corks for Keystone.
Take a look at Podesta's work as founder and Chair of the progressive organization Center for American Progress, and you'll see a record of advocating for renewable energy that goes far deeper than opposing this or that particular fossil fuel project.
In that context, Podesta doesn't have to recuse himself from the Keystone review in order to have a decisive impact on its outcome.
As a corollary, consider the effect that a relatively modest new $2 million Department of Energy solar energy award could have on the US electric vehicle market (and consequently on domestic demand for petroleum products), and you can see how Podesta's long time arguments against oil imports will also come into play.
Solana CSP in Arizon (cropped) courtesy of US Department of Energy.
So, let's go ahead and pick these two things apart, starting with that new solar award.
More Solar Power, More Electric Vehicles, Less Oil
Google's Abengoa Solar is the awardee, and if that name doesn't ring a bell look on over at Arizona, where the company is just putting the finishing touches on start-up operations for its 280 megawatt Solana solar plant, the largest of its kind in the world. The concentrating solar power (CSP) plant is based on solar energy collectors in the form of large parabolic troughs.
Solana also includes an energy storage feature that enables it to keep churning out electricity for six hours after dark.
The technology has proven successful which is all well and good, but in order to keep driving the cost of solar power down the cost of building similar solar plants will have to come down, too. That's where the $2 million award comes in.
The award falls under the Department of Energy's SunShot initiative, which was established under the Bush Administration and has revved up to speed under the Obama Administration, the goal being to bring the cost of solar power down to parity with fossil fuels.
This particular grant will bring the cost of CSP plants down by streamlining the manufacturing for parabolic troughs, as described by Abengoa:
The goal of this DOE SunShot Initiative project is to improve the cost competitiveness of CSP and will apply precision automation technologies to the manufacturing and final assembly of Abengoa's new SpaceTube® collector, an advanced parabolic trough design of over 26 feet (8 meters) aperture width. Leveraging the improved structural efficiency and component standardization of the SpaceTube, the objective of the new R&D project is a major reduction in the total cost versus the existing commercial trough technology.
Now consider that this is just one of many SunShot projects, add in other renewables including wind and geothermal, and you can get a glimpse of just how extensive the renewable energy platform for electric vehicles will become in the not too distant future.
When you add in the work being done to advance electric vehicle battery and charging technologies, you're looking at an electric vehicle market that is going to put a significant crimp on future U.S. petroleum demand.
John Podesta And The Keystone XL Pipeline
That brings us right around to Mr. Podesta again. Forget about Keystone for a minute and check out his views on the tension between domestic renewable energy and oil imports in this article he co-wrote almost two years ago, published in the Wall Street Journal January 24, 2012 under the title "We Don't Need More Foreign Oil and Gas."
The article was basically a pitch to renew the Production and Manufacturing tax credits. The subtitle "America is poised to be the world's clean energy leader" pretty much says it all, but here are a couple of the juiciest quotes starting with the lede:
In the hubbub around the president's decision not to approve the proposed Keystone XL pipeline between Canada and the United States, Americans missed the big picture. While conservatives have been fighting to build a pipeline to import more foreign oil and deepen U.S. dependence, the U.S. is poised to transform its energy portfolio by developing domestic resources—renewable and mineral—that will let it become a net exporter of clean energy and energy technology in this decade.
For the record, let's note that the primary goal of the Keystone pipeline, at least in the near future, is to enable increased petroleum exports to the global market from Canada via US ports, not necessarily to increase the amount of oil imported into the US for domestic use (proponents have tried to position the pipeline as a benefit to domestic supply, but that is simply not the case).
In fact, some observers have noted that the pipeline will relieve a transportation bottleneck that has kept fuel prices down in some border states. Approval of the pipeline will reduce the current glut and result in higher fuel prices in that region, not lower prices.
That appears to weaken Podesta's opposition in terms of imported oil (after all, if Keystone isn't going to increase oil imports, what's the big deal?), but only if you neglect the second part of his argument, which is America's potential to export renewable energy and energy technology.
As an enabler of conventional energy consumption in global markets, the Keystone pipeline comes into direct conflict with America's competitiveness in those markets, which is no small potatoes. According to Podesta and co-writer Mark Steyer:
America is the largest clean-energy investor, after reclaiming this title from China last year. Our companies make over 75% of all venture investments in clean technologies world-wide. Overall, because of U.S. public and private investments in clean energy—including renewables, efficiency, transportation and infrastructure—the clean economy grew by 8.3% from 2008 to 2009, even during the depths of the recession.
Natural Gas Stealth Attack
To sum up, Podesta's renewable energy advocacy has a powerful flip side, which is to oppose the growth of petroleum exports from or through the US into global markets, where they will compete with renewable energy, and by association, compete with US companies that are trying to export clean tech.
We caught a glimpse of how fast that global clean tech market is heating up during a recent tech tour of Israel, where the solar vs. diesel race is focused on the increasing demand for electricity in developing economies as well as within the domestic market.
That's why we're guessing that Podesta will play an influential role in the final decision on Keystone, if not specifically than as a part of a broader policy that takes the big picture of international markets into account.
If anything, renewable energy advocates should take a closer look at that article (here's that link again) and note Podesta's support for the natural gas industry, despite substantial environmental issues related fracking, waste disposal, and fugitive methane emissions.
Update: Our friends over at The Hill have been following the Podesta story closely and I'd really recommend checking them out for upcoming news.
Were The Podesta's The Mobster's Behind The Green Cash Scams And The Clean Tech Crash?
By Susan Hunter – California Green Business
Usually, if you call someone a "mobster", you need to be ready to defend those statements in court.
In the charges against the Podesta's, a large number of parties, ranging from technology CEO's to FBI agents to U.S. Senators are willing to testify to that assertion "on the record". Every one ranging from The Office of the Special Counsel to Trey Gowdy to Town Hall has held out evidence to prove the illicit actions of the Podesta's.
The Podesta Group was subpoenaed in late August along with four other public relations firms who worked with former Trump campaign manager Paul Manafort during a 2012-2014 lobbying effort for a pro-Ukraine think tank – the European Centre for a Modern Ukraine (ECMU) – tied to former Ukrainian president Viktor Yanukovych.
Two of the subpoenaed firms include Paul Manafort's Mercury, LLC and the Podesta Group, founded by John and Tony Podesta and operated by the latter.
The Podesta crimes had their darkest point as Barack Obama was being staged to run for President. The Podesta's have always been the go-betweens for both the Chicago gangster attempts to exploit the White House, the Clinton Clan attempts and Silicon Valley oligarchs. The Podesta's, by that time, had perfected their special little trick known as the "Trough Smokescreen". The "trough" refers to the "pig trough" of crony government payola that they had staged in order to put taxpayer cash in the pockets of themselves and their friends.
The "smokescreen" refers to their money and favor-laundering trick to make dirty cash from Russian, Canadian, Chinese, Israeli, DNC and other gangsters stay invisible. The Podesta's perfected the crime of doing crime in plain sight.
The entire Clean Tech Scam was put together by The Podesta Group!
Starting with the launch of Hillary's first run for Presidency and tripling down at the launch of Obama's run for the White House, a certain kind of cash and largess began flowing from government treasuries to private parties. This dirty money was called "Cleantech Cash". It only went to the financiers and media rigging backers of Clinton and Obama. The competitors of those who received this green corruption cash were excluded from the party in order to protect those competitors. The Podesta's and their clients owned the stock and roll-off assets in the companies that got that Cleantech Cash.
Suddenly, most of those green companies were put out of business by federal investigators who figured out the scam at the last minute. It was the largest set of failures of government funded companies, all of whom had the same investment banks, in world history.
The overall loss to the U.S. taxpayers in in the vast billions of dollars. Those losses are rising monthly.
The Podesta's were given operational control of the U.S. Government, by Clinton and Obama executives. They used that power to plunder the U.S. Treasury while acting as a conduit for foreign oligarch crooks, billionaire pedophiles, sociopath Middle East "princes", Silicon Valley frat boy psychotics and other slimeballs.
The Podesta's, via bribery and influence peddling, destroyed tens of thousands of American lives, businesses and dreams in order to run their mercenary gouging of the government system. The Podesta's operated a vast array of character assassination attacks. They did this in partnership with Fusion GPS, Gawker, Gizmodo, Jalopnik, Google, In-Q-Tel, New America, YouTube, CrowdStrike, ANTIFA, Kroll, Black Cube, Media Matters, Stratfor, CNN, Sandline and other media assassins.
Tony and John raped America! They are criminals, money launderers, elitist fronts for Middle East and Russian mobsters and they are the darkest, dankest, filthiest floor of the "Swamp" that the public so dearly want drained!
Joule Unlimited, a Russian-backed green energy company that hired Dem insider John Podesta to its board, appears doomed because Hillary lost the election.
https://climatechangedispatch.com/exclusive-podestas-green-c
Obama's Green-Energy, Crony-Corruption ; ... her Green Corruption Blog is like getting a drink ... John Podesta ran Barack Obama's presidential transition team ...
https://townhall.com/columnists/maritanoon/2012/06/29
Keywords: Cleantech Crash, John Podesta, Tony Podesta, Green Cash Crash, Green Corruption, Joule Unlimited, Steven Chu, Matt Rogers, Department of Energy, Office of the Special Counsel, President Vladimir V. Putin, Clinton Foundation, Solyndra corruption, The Podesta Group, Trey Gowdy, Russian Oligarchs, Eric Schmidt, Larry Page, Elon Musk bribes,
SHARE THIS NEWS ON SOCIAL MEDIA: